Mine'D
Mindful social application
TASK
Full UI/UX redesign of the mobile application. The main idea of the app is to let people communicate with influencers and join the community.
CLIENT
The startup, that unites people all over the world with coaches and experts to help them solve any kind of issues in their lives. A mix of the social app and wellbeing streaming platform.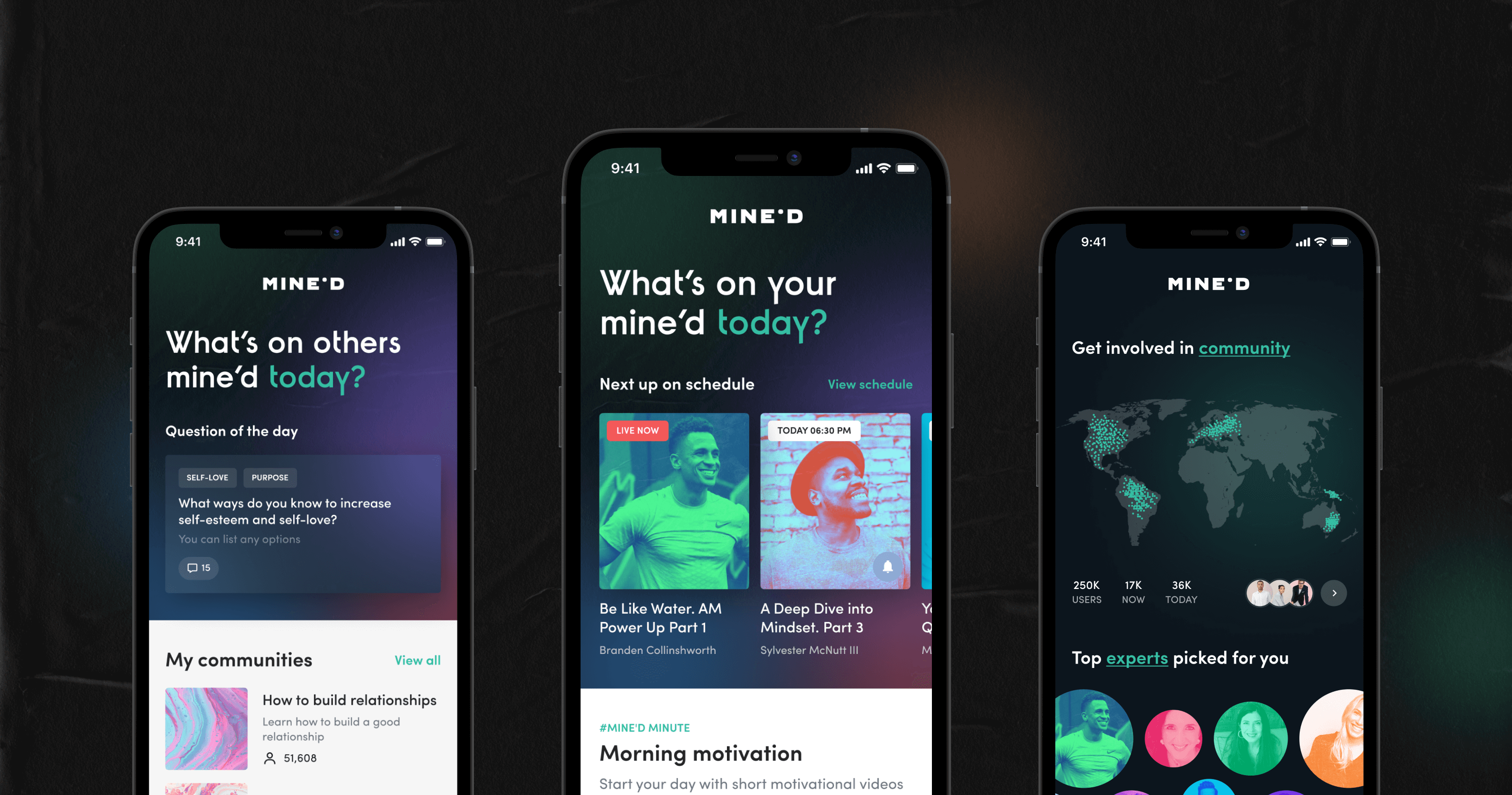 Brand new look. Absolutely unique feeling.
Dark blurry effects, bright accents, and gradients on pictures allowed for achieving a bright, positive mood in the app. Design, that makes people feel better.
Our work on the app started with a detailed audition of the previous UI/UX solution. After the deep UX research, we've outlined a recommendation for improvement.
When all of our recommendations were approved by the client, we've started working on UI design. Home screen and onboarding were the first ones — in a such way we could approve the visual direction with the client.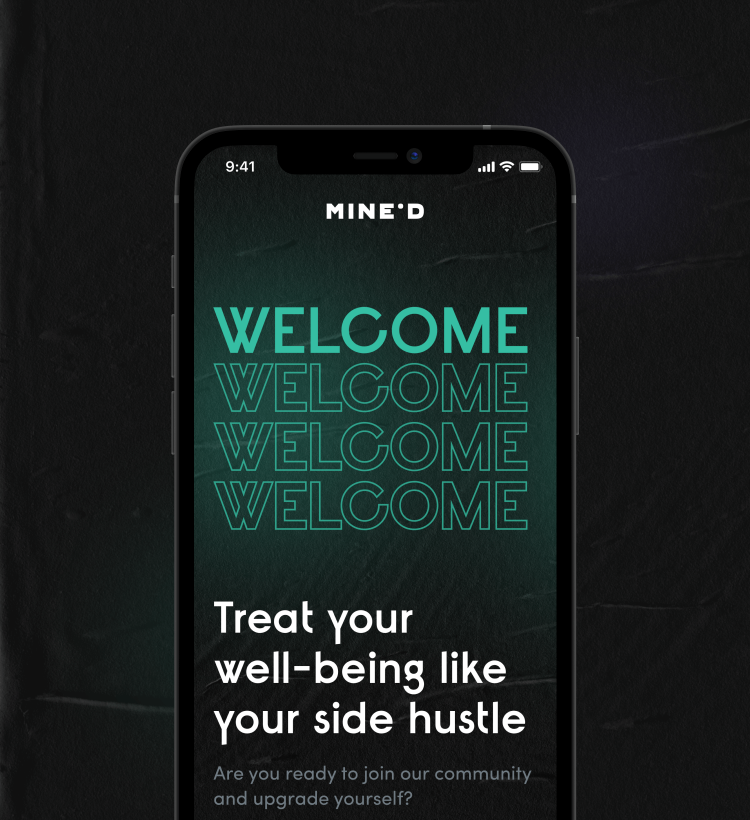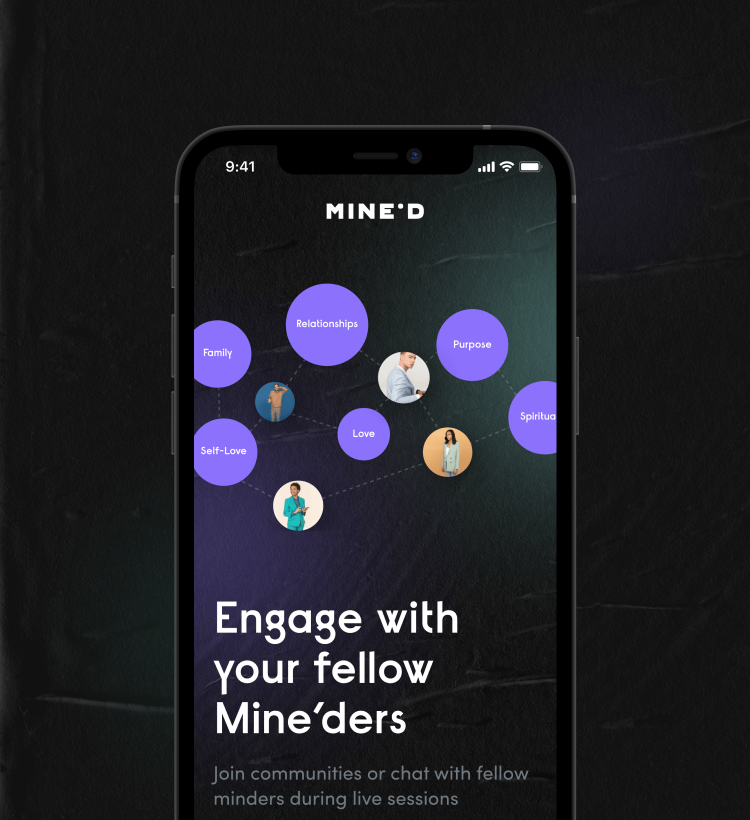 Talk to experts in a super-easy way
To make it easy for people to find the right experts, we've included the choice of life spheres right on the registration stage. It helps users being connected to the right experts.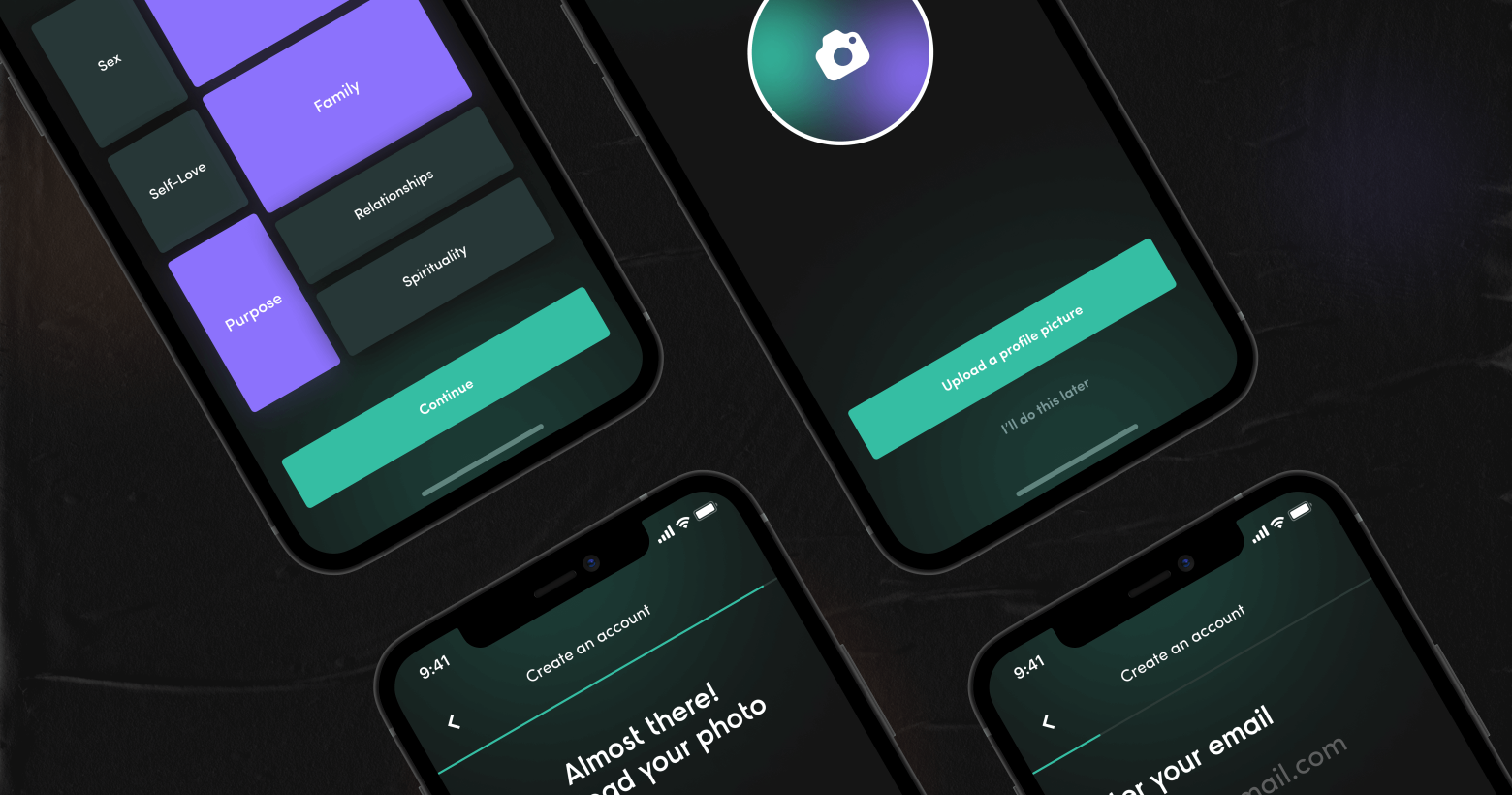 Watch and follow to communicate
Watch favorite experts and influencers whenever you are. Thanks to our design, it is always easy and comfortable to watch the streamings of trusted mentors.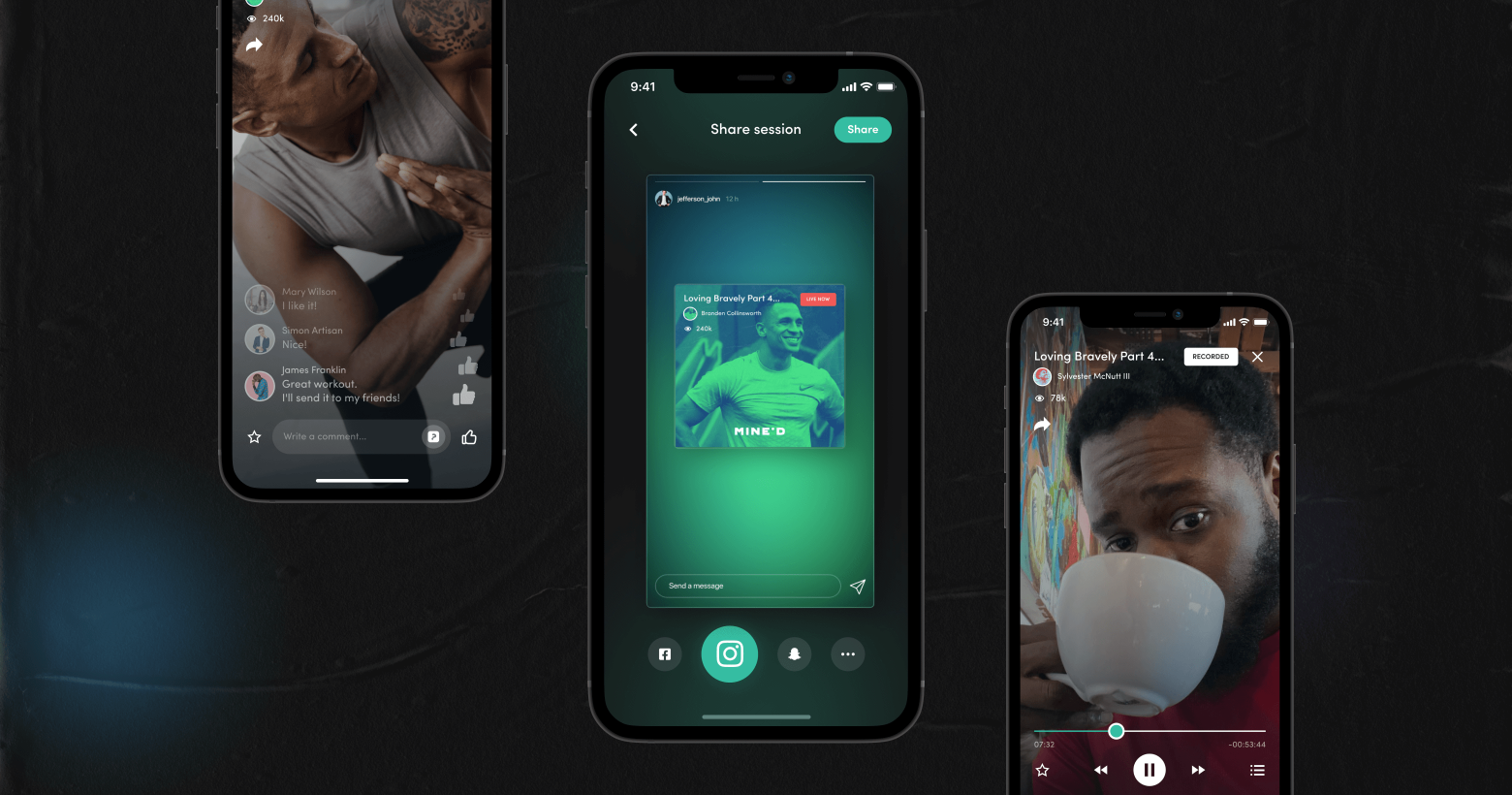 Watch the series now or leave for later, follow an expert, and stay updated!
For those users, who can't join the live stream, we've grouped recommended videos into sessions.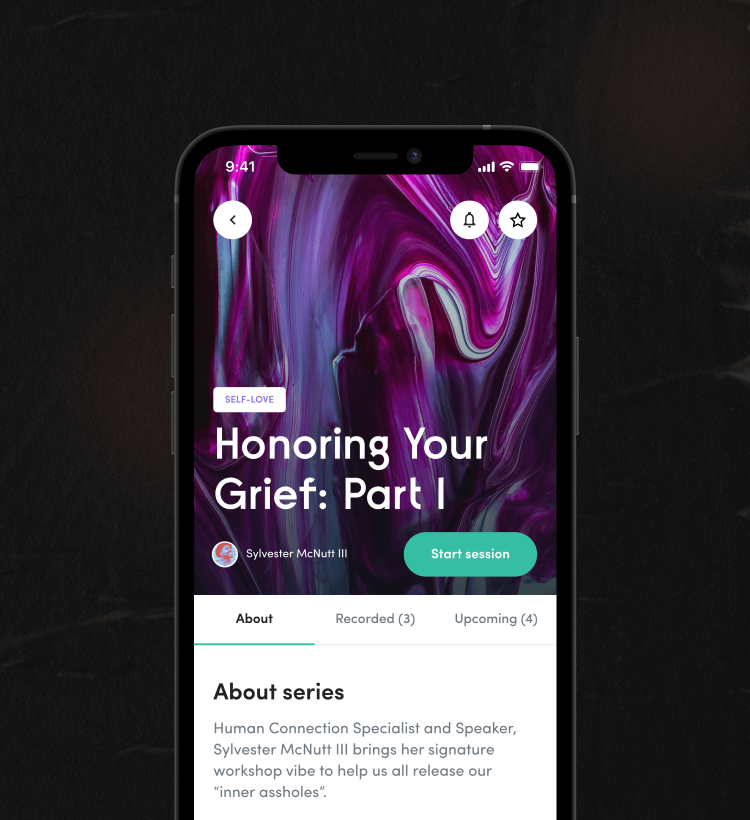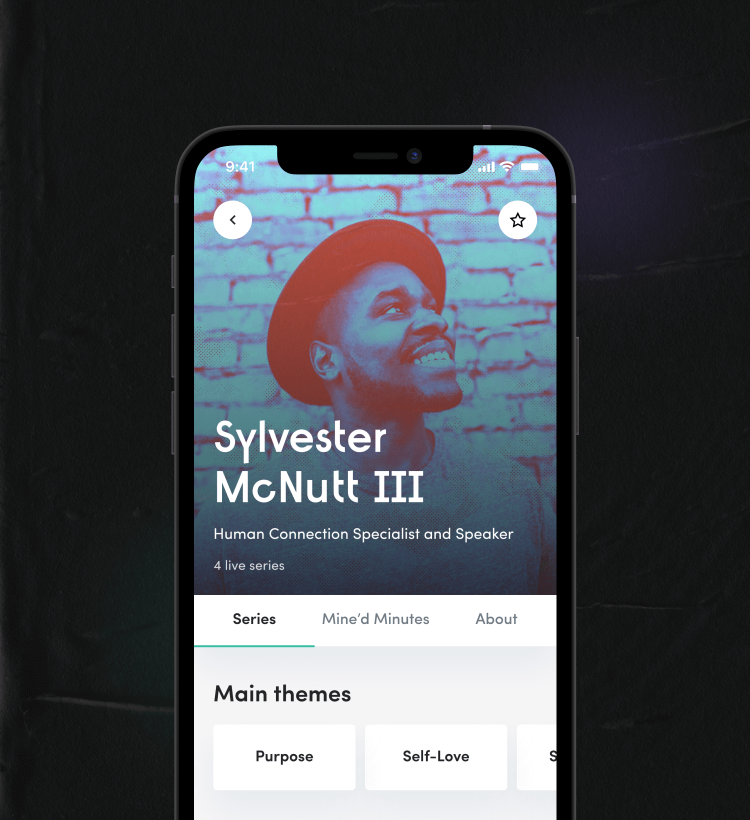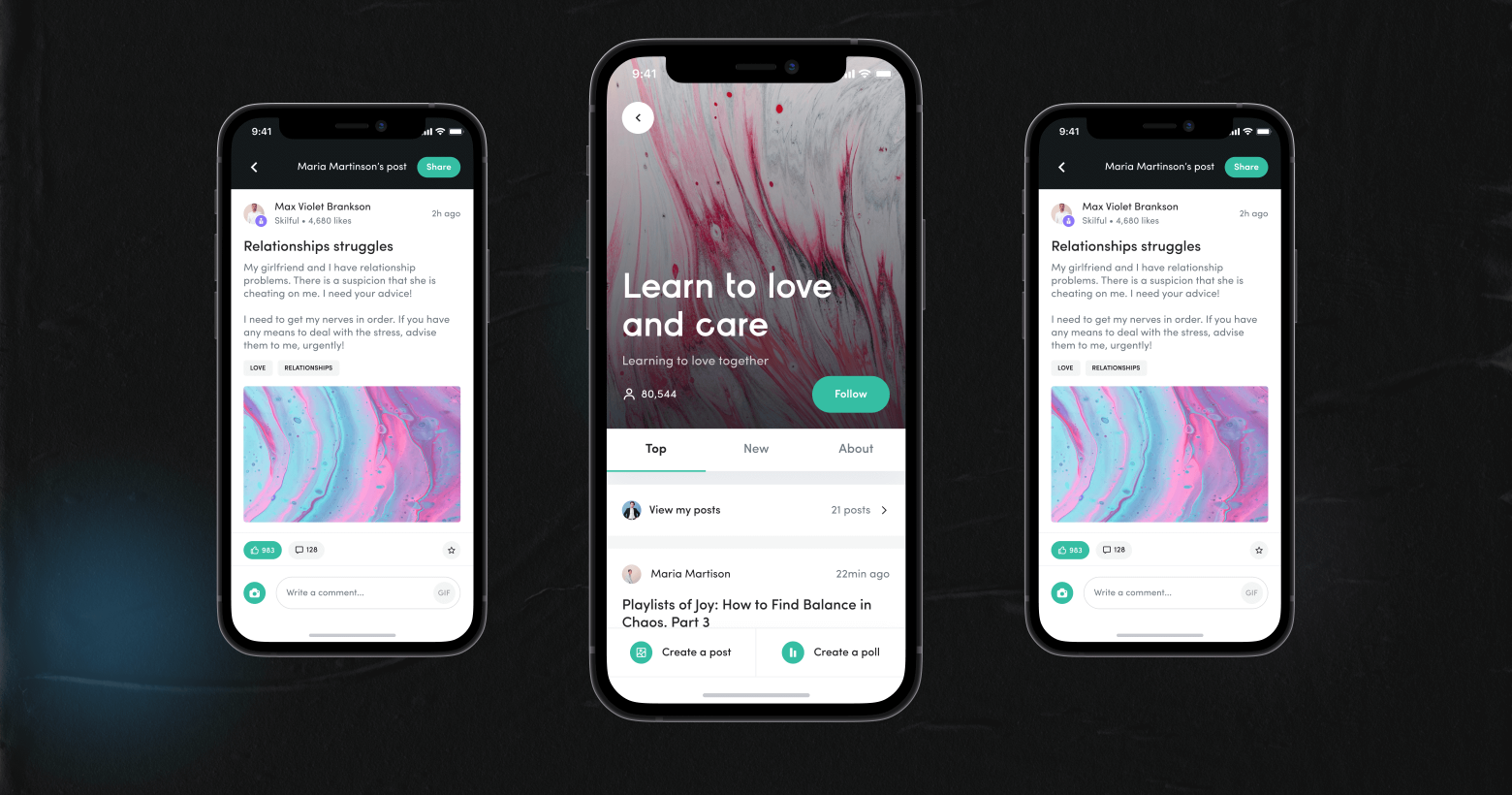 Every issue, that you solved inside the app
will become an achievement!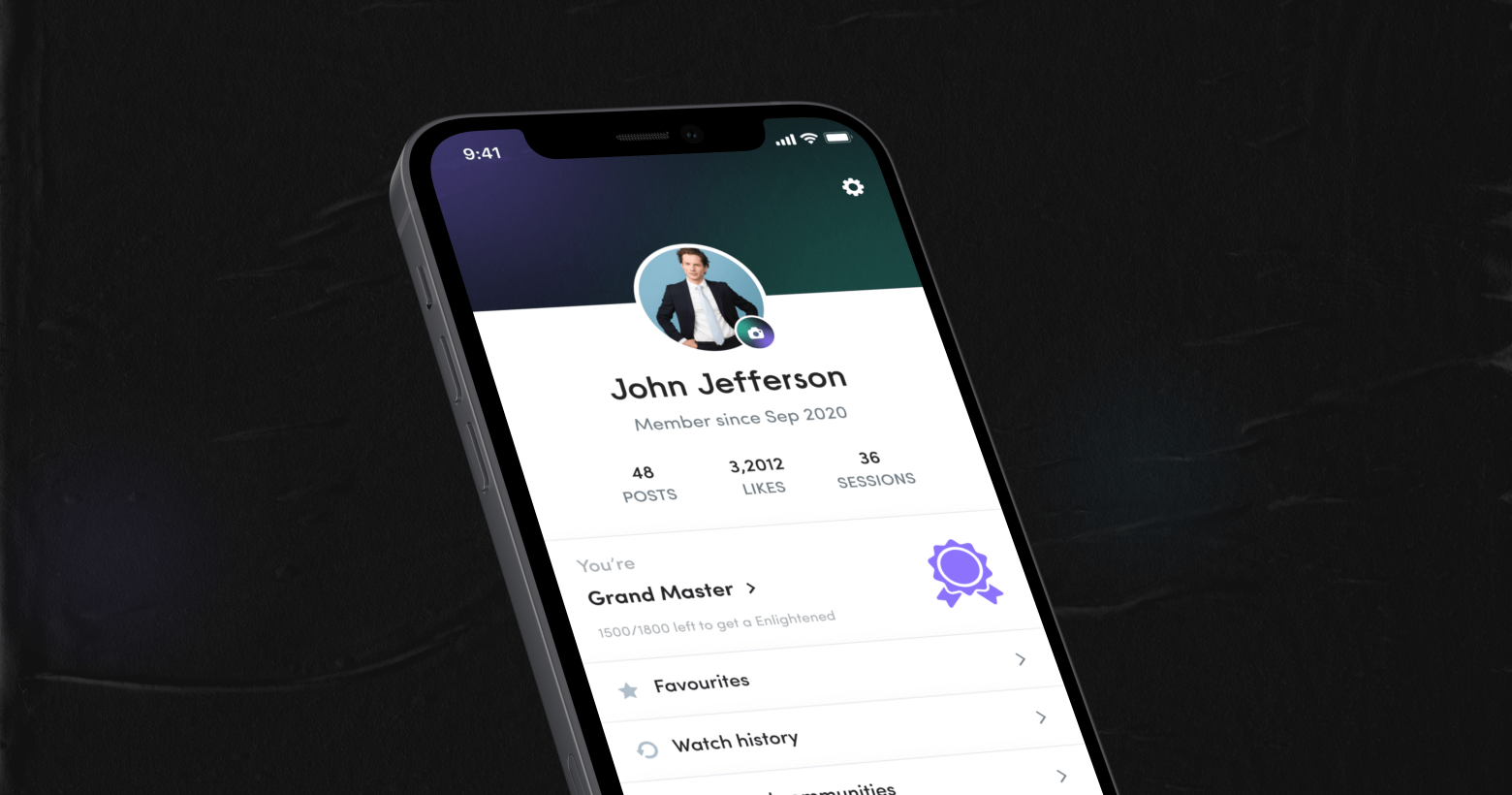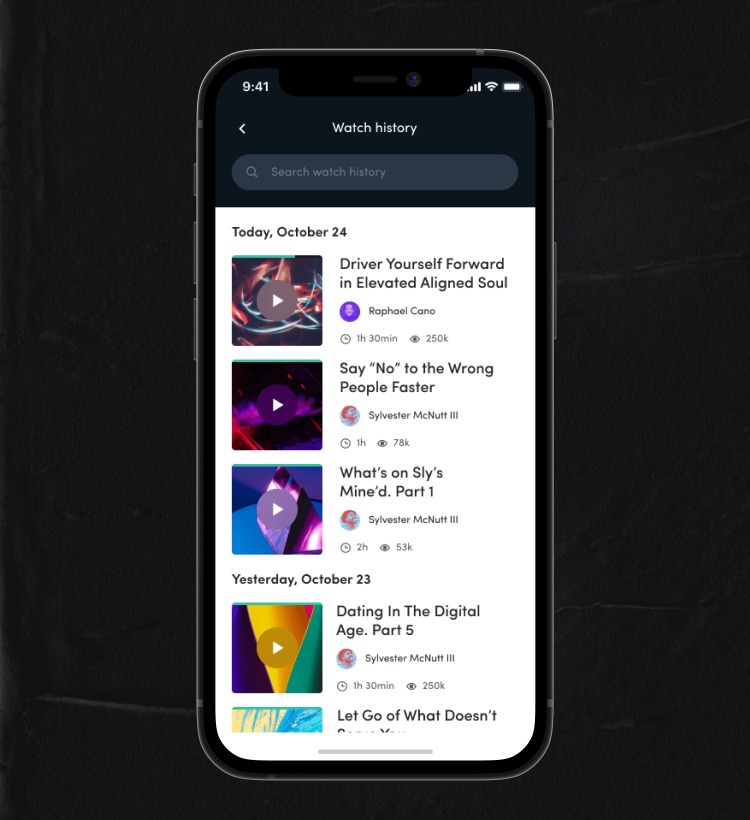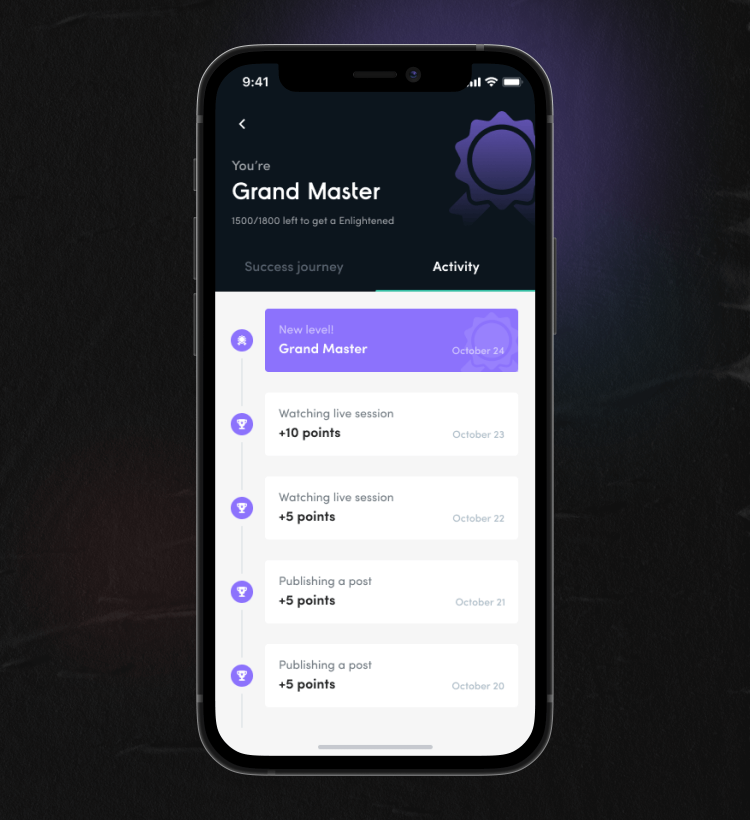 A smart system of achievements allows users to receive prizes for being active in the application. Earn points and use them for personal consultations.
Become successful using the Mine'D app. We've invented a unique gamification system, that makes you ever action a way to get a reward inside the app.
Just imagine, you can have the advice you need anytime. You always can listen to someone you admire. We've created such a simple interface, that will become your best friend for life.