Zenklub
Mental health monitoring mobile app
TASK
Complete a full app redesign to help the startup develop and attract even more users with brand new functions.
CLIENT
Zenklub is a mental health startup, that monitors and analyses your emotional and mental state. The core idea is to help users feeling better and avoid stress.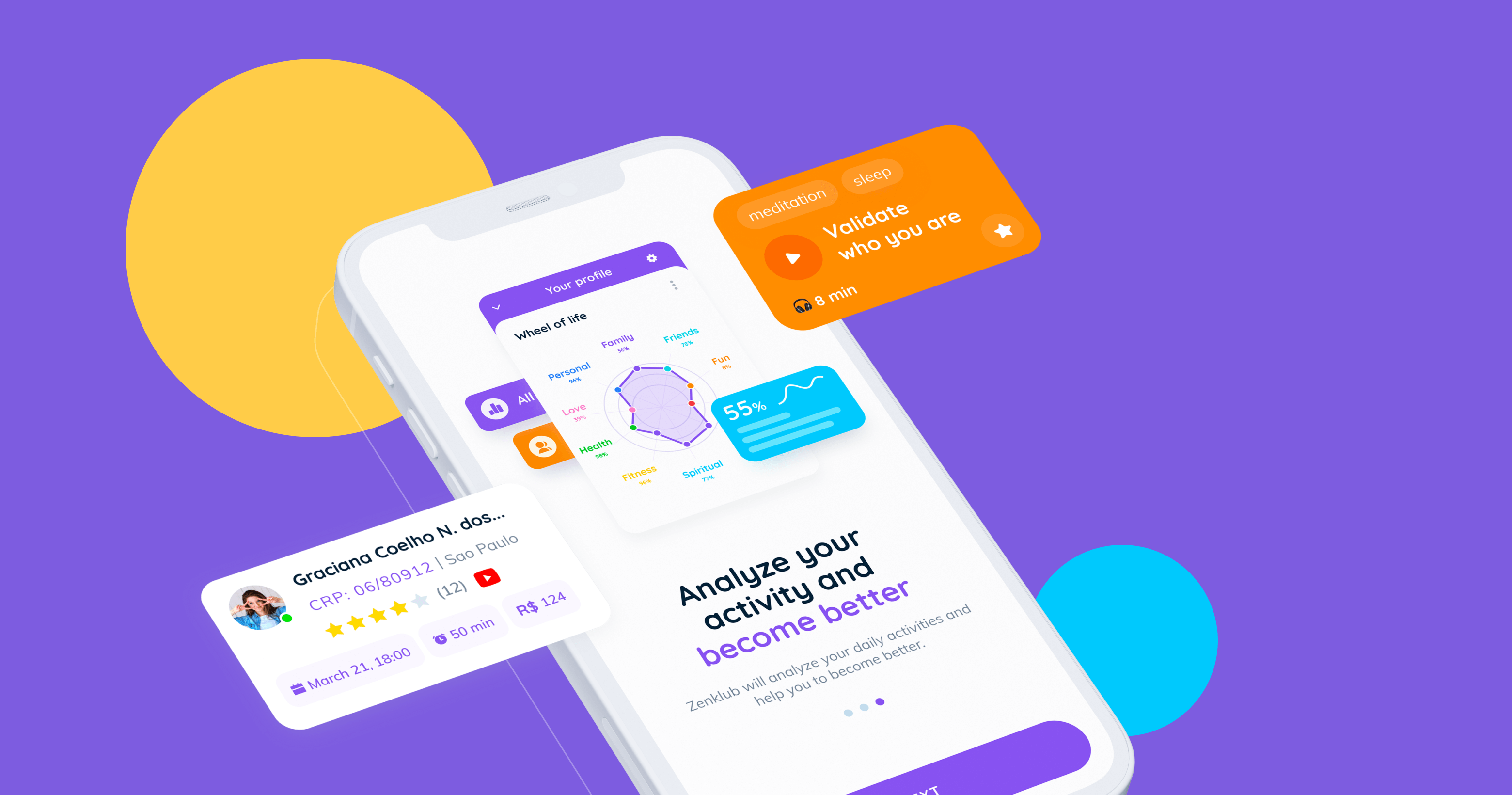 Playful design makes Zenklub anti-stress friend
Have no one to talk to about your stress? That's fine — we've designed a Zenklub chat-bot, who will always listen to you and give the right advice!
Work on this application began with the competitors' analyses and user research. We've also used deep user analyses to understand how to provide support for people, who face emotional and mental disbalance.
While entering the app, users will see a friendly chat-bot, that will be talking like a friend and help to analyze the current emotional state of the user.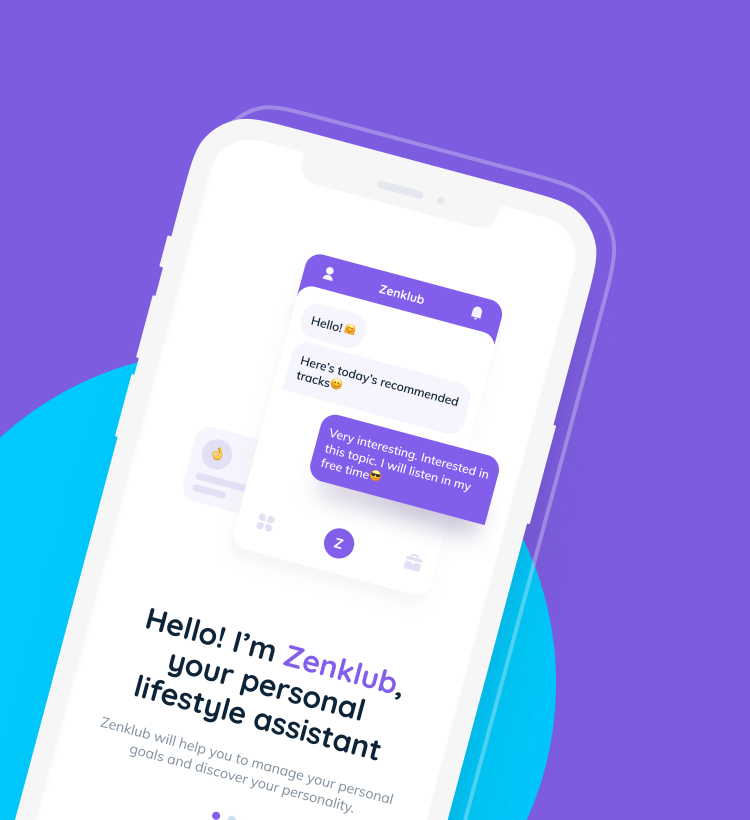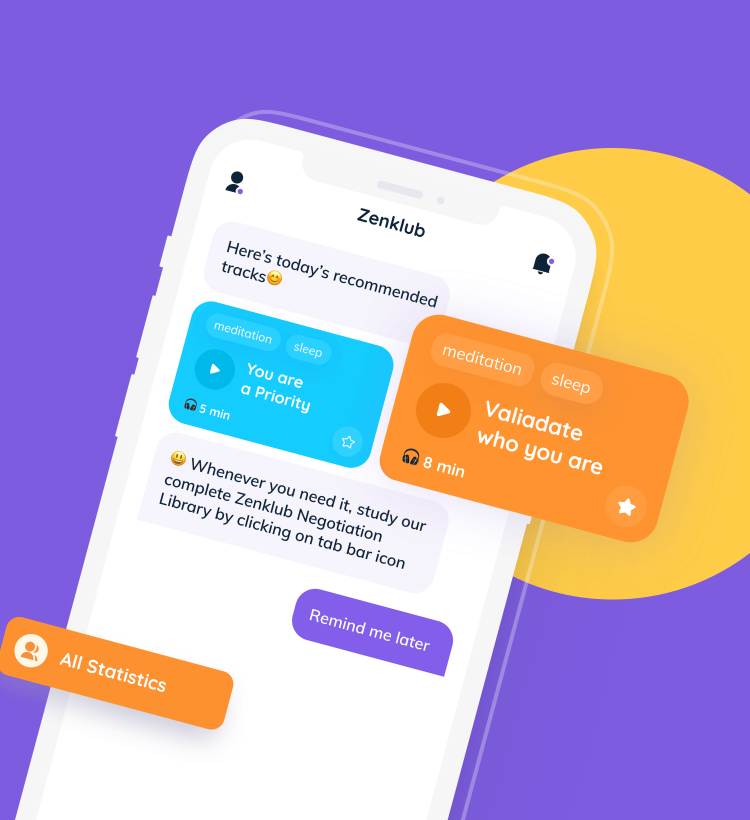 Tracking your mood has never been this easy!
To make the flow of current mood analyses as simple as possible, we offer users to pick emojis, select how happy they are, and pick stress-factors along with hobbies. A complicated medical report is a 4-step gamified, simple flow.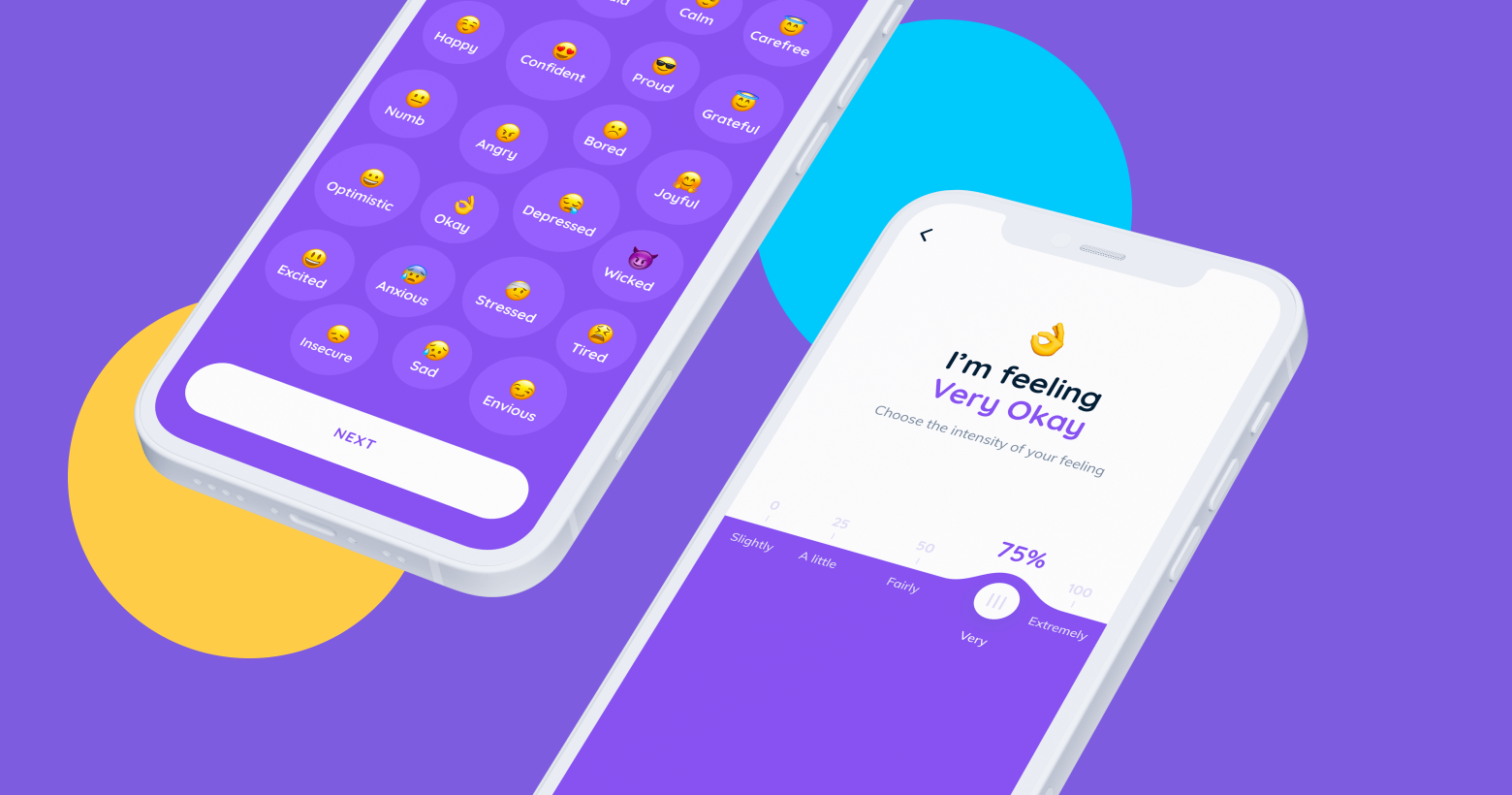 Get help from pro and trusted psychologists
To fight stress effectively, users can always check simply to read articles and ask a psychologist for help. Choose a pro, pick a time, and the date and set up a consultation.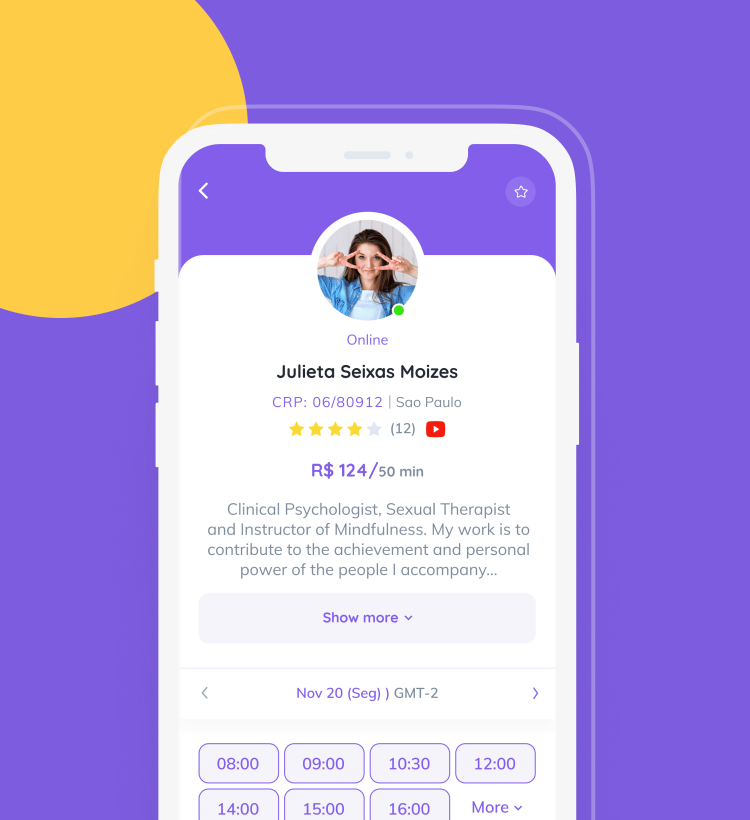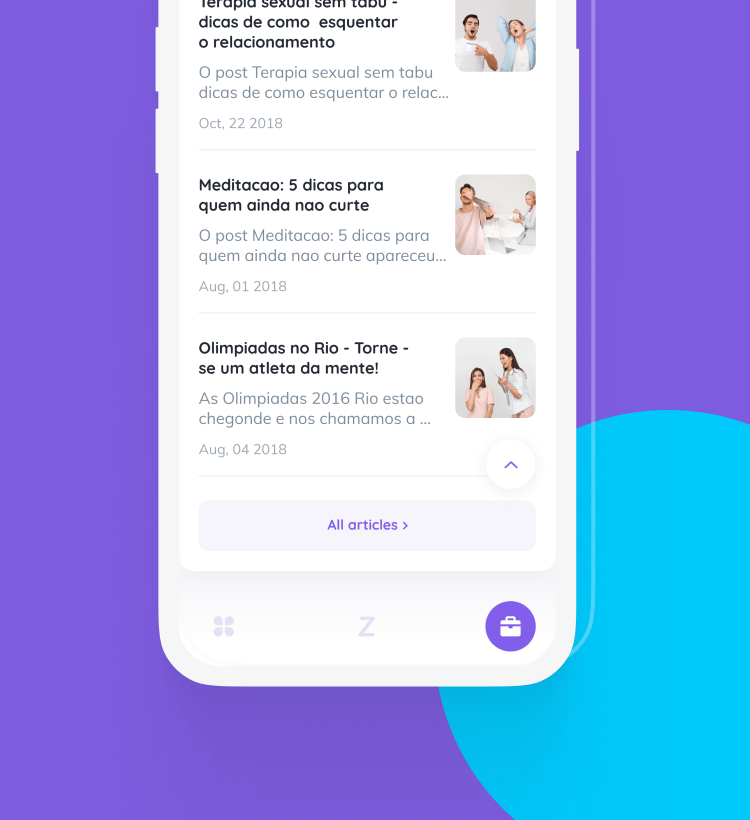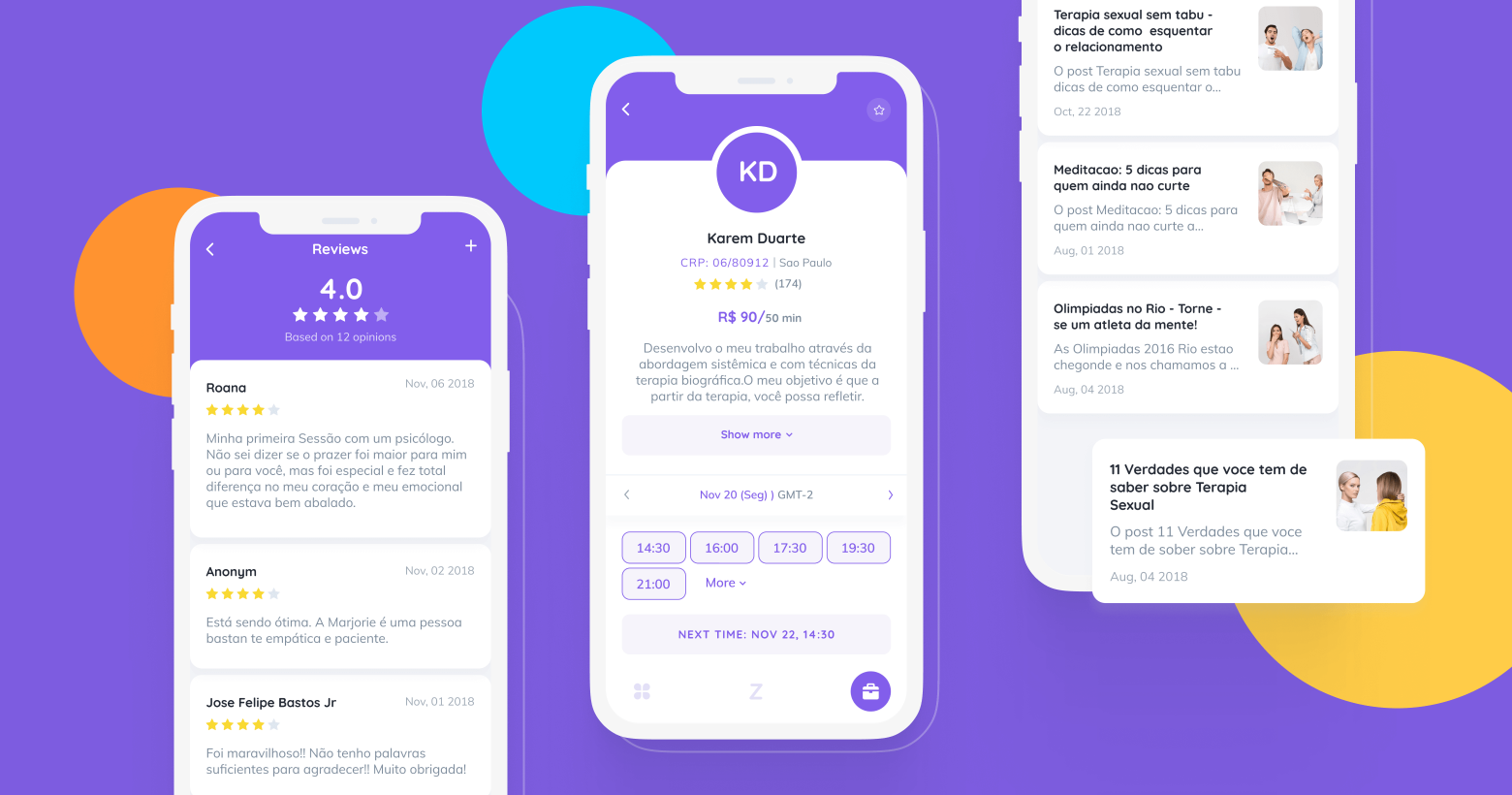 Awesome statistics and cool visualization
of the mood analyses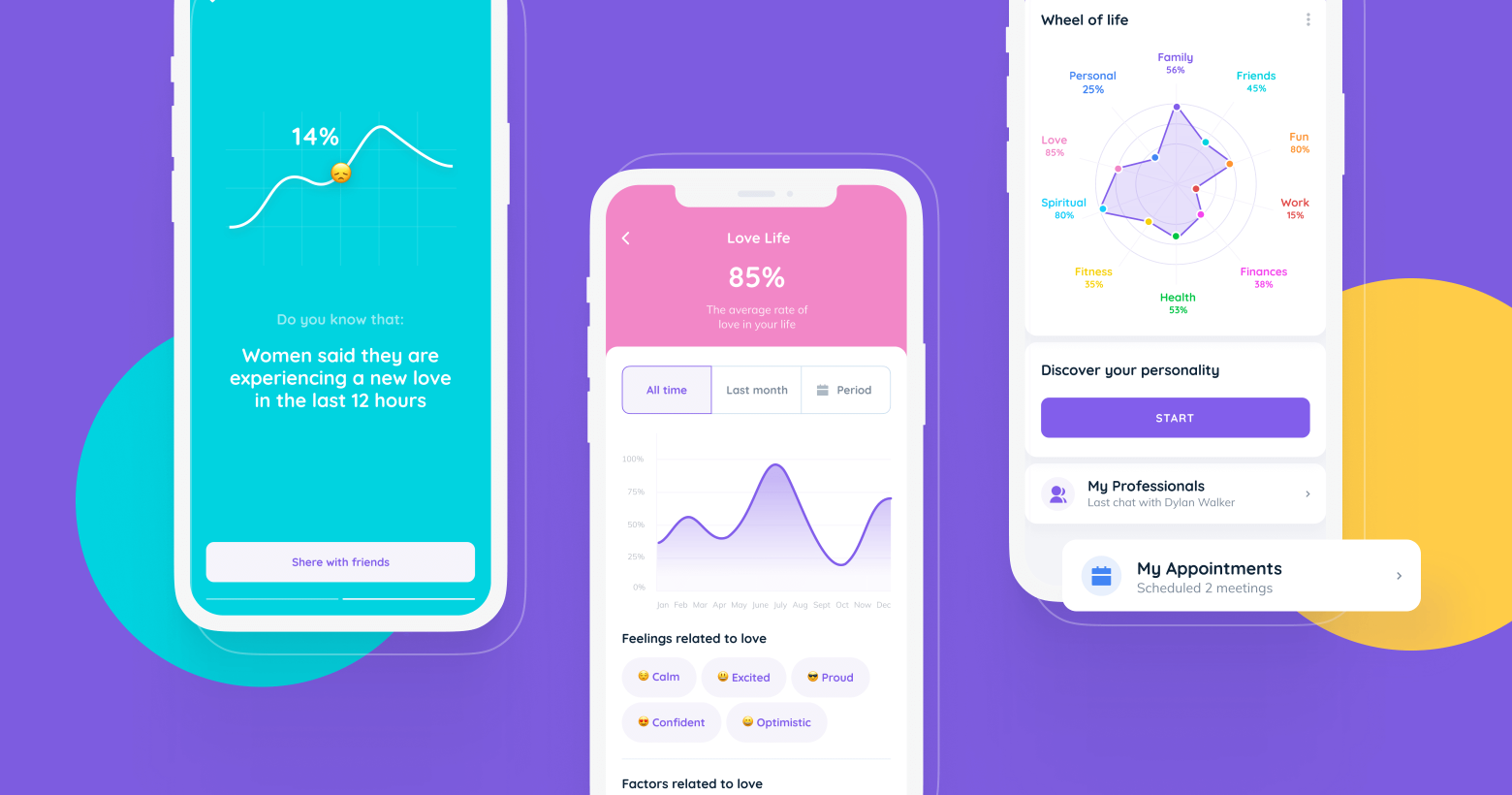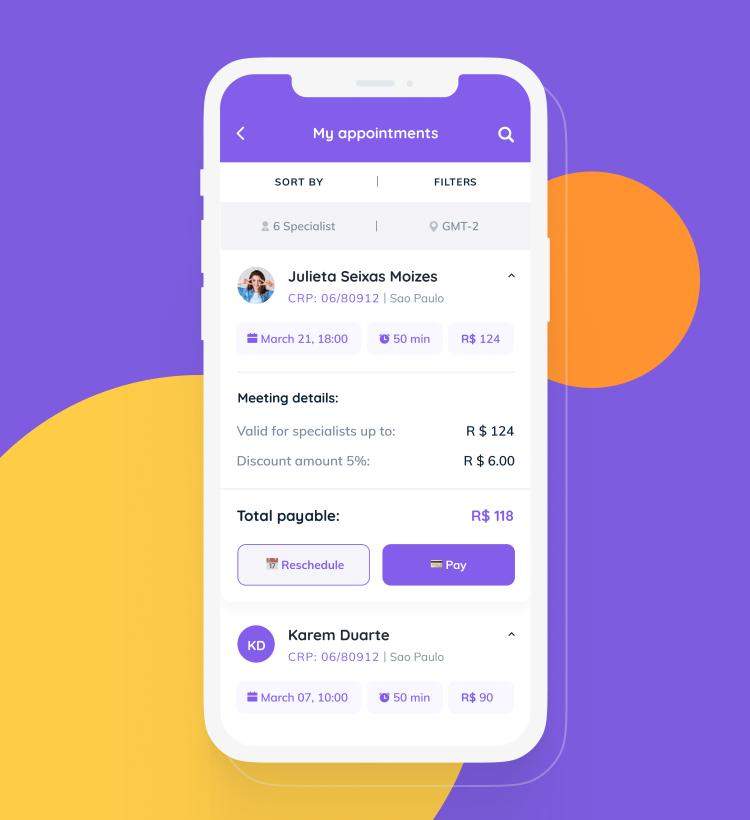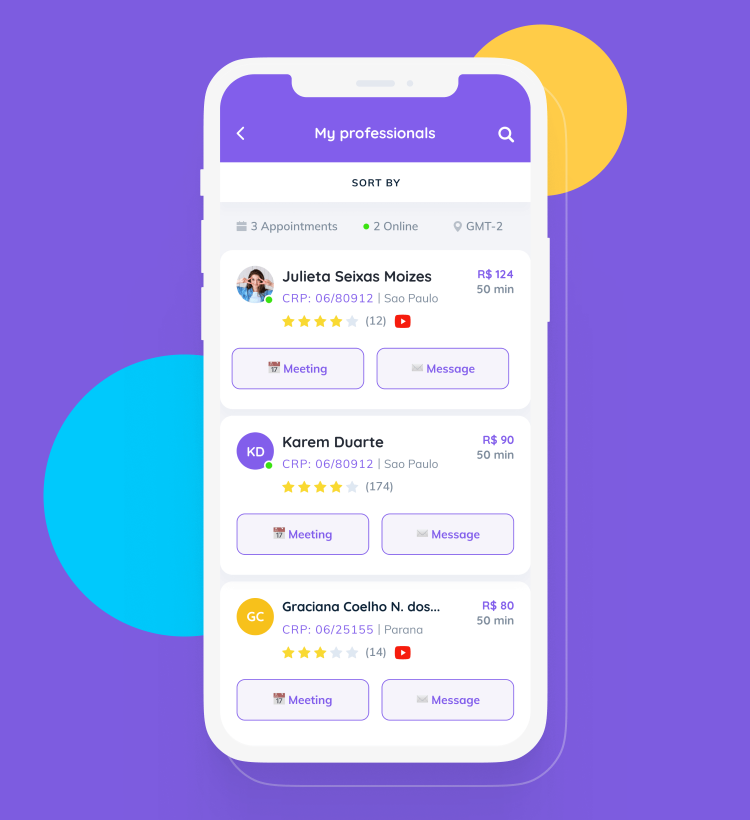 Our UI/UX solution in Zenklub allows users monitoring their mental state and get simple reports to understand if the psychologist consultation was helpful enough
Picking up how the user feels, the mood dashboard will be updated. Our simple UI design allows anyone to find it easy to understand the psychological report.
Pick the best psychologist by rate and rating, schedule a meeting, and see it in your plans list. Always stay in touch with your assistant to get in-time consultation.
Your mood is normal! See how others feel.
Zenklub is also an app, where you can learn and discover a lot of interesting facts about people's mood and health. You can even save the content and come back to it in some time.